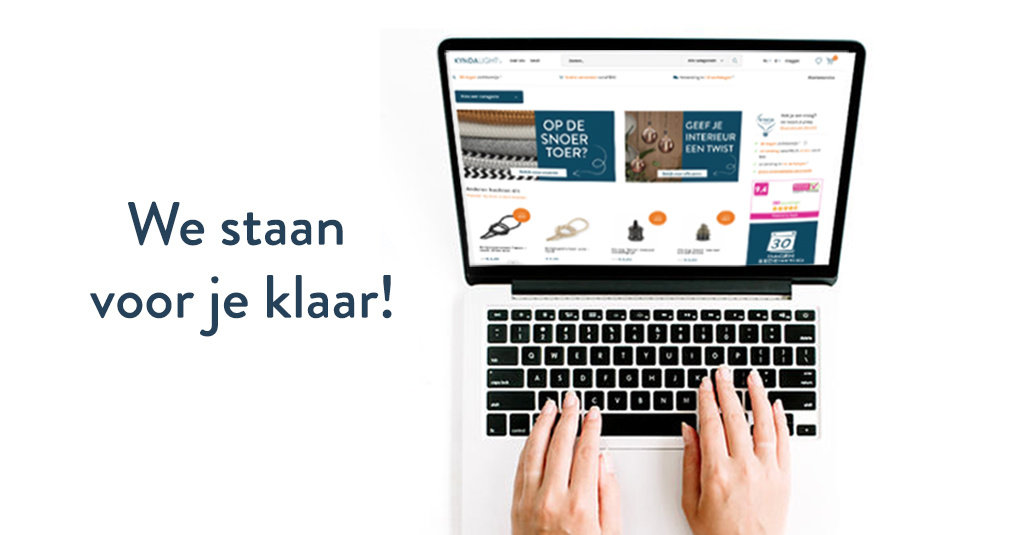 Hoewel het dagelijks leven in Nederland behoorlijk op de schop ligt door het Coronavirus, staan we bij Kynda Light nog steeds voor je klaar. Onze webshop is gewoon open zoals je van ons gewend bent. Je kunt dus alle onderdelen voor jouw lamp bestellen!
Bezorging van jouw bestelling
In ons magazijn pakken we met veel liefde en zorg je bestelling in. De chauffeurs van PostNL en DPD zorgen er vervolgens voor dat je pakket zo veilig mogelijk bij je bezorgd wordt. Het kan zijn dat je pakket wat vertraging ervaart omdat het momenteel erg druk is bij PostNL en DPD. Houd daarom de Track & Trace in de gaten voor de meest actuele status van de zending.
Het virus kan niet worden overgedragen via post of pakketten. De bezorgers bezorgen daarom zoals gebruikelijk de post, pakketten en andere zendingen. Hierbij geven zij wel je bestelling contactloos af. Dit houdt in dat de bezorger op een gepaste afstand blijft en de zending op de grond klaar zet. Hij of zij wacht op afstand tot jij deze in ontvangst neemt. Misschien een beetje wennen, maar jouw veiligheid en gezondheid staat voorop!
Verzending naar België
Ook verzending naar België blijft mogelijk, maar kan mogelijk wel langer onderweg zijn dan dat je gewend bent. Hierbij adviseren wij wel de adressering rechtstreeks naar de ontvanger te richten, gezien een deel van de PostNL locaties momenteel in België gesloten is. De meest actuele status van je pakket is te volgen via Track & Trace die je van ons ontvangt.
Vragen?
Mocht je vragen hebben bel of mail dan gerust met onze klantenservice 020-205 1006 of [email protected]