'Quattro' silicone ceiling rose - 4 cables / outlets - Ø158mm - round flexible - white
CableCup is an ingenious ceiling cap that is guaranteed to fit snugly against the ceiling and is also very easy to install. It is a stylish solution on your ceiling, designed by design duo Jonas Forsman and Lars Wettre.
The Quattro ceiling cap is designed for a cluster of four pendant lights, which can be hung without drilling holes into the ceiling. The CableCup is made of soft material, so you can easily turn it inside out and don't have to worry about breaking or damaging the shade. Easy to assemble and fits any type of ceiling.
The ceiling cap comes standard with:
- large connection box (terminal block)*
- 3 strain reliefs

*Optionally, you can also choose to connect the electrical wires with a 5-pole Wago clamp. You will need 2 clamps when connecting 2-pole cords. When connecting with 3-pole cords, you need a total of 3 clamps. See the Wago clamp product page for its operation.
Check out how the plate works below:
Many features. How to use?
You can attach Hide™ to the ceiling in two different ways.
1. Cover hook or socket
To use a Hide™ for covering up a hook or a socket plate hang the cover plate from one of it's holes on the hook. Choose hole on the strap depending on the length of the hook and flip into place.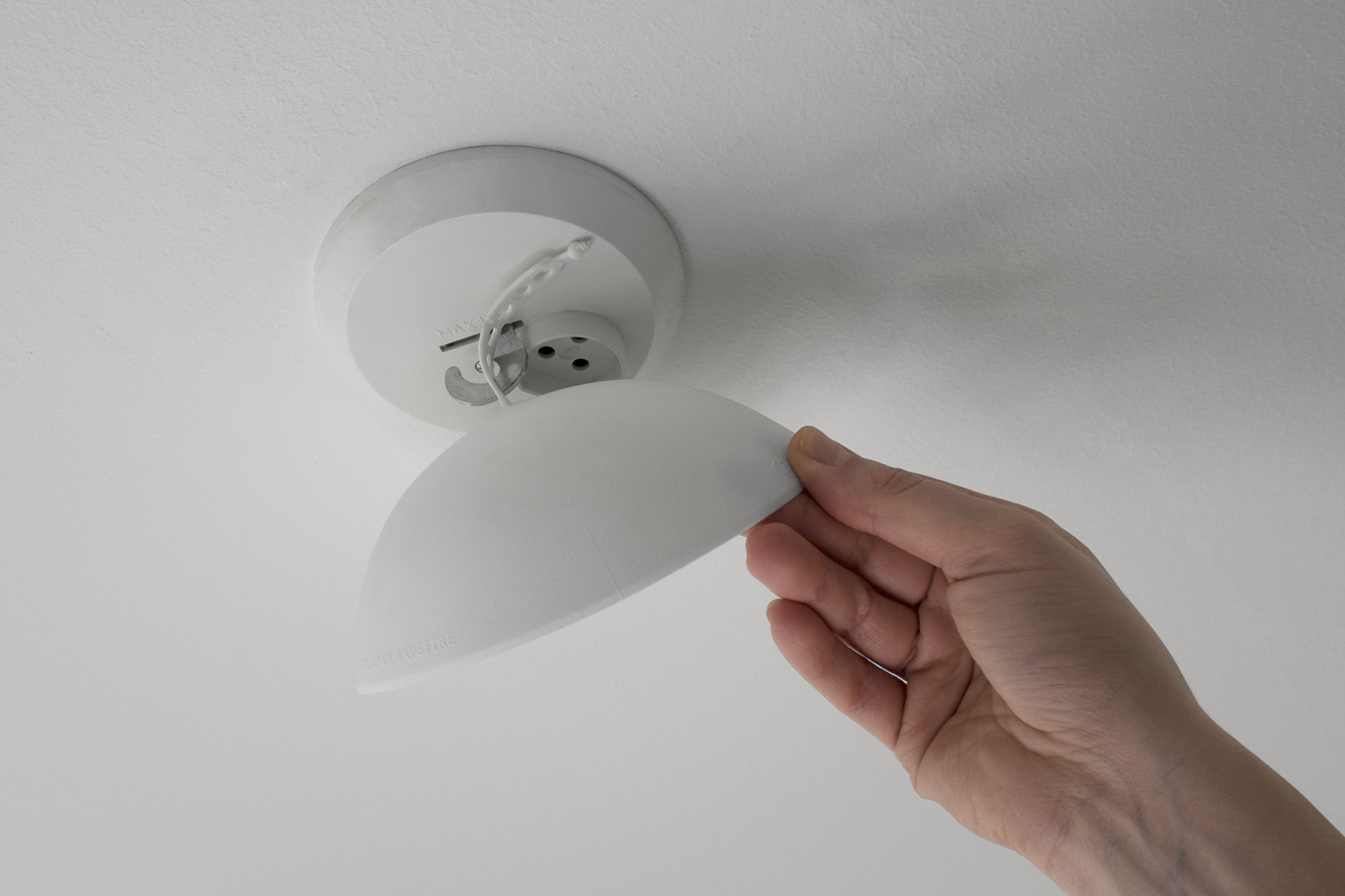 2. Cover loose cables
To use Hide™ for covering up loose hanging cables wrap the strap around the cables. Place the strap through one of the holes and pull firmly to secure that it is wrapped tightly around the cables. Now flip the Hide™ into place.
Please note: The ball on the strap is for you to get a better grip to pull firmly.