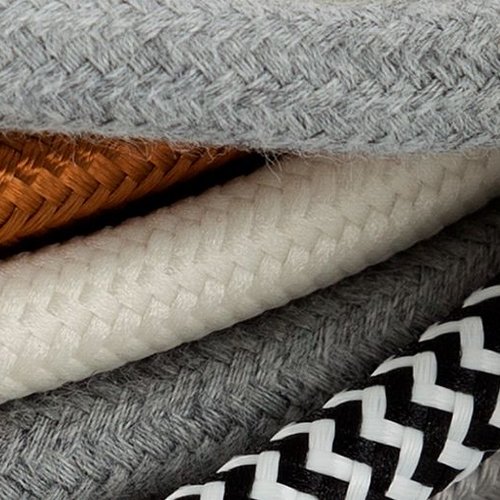 Solid, twisted and linen Cords & Cables
Choose your own cord from our wide range of all types and colours fabric cords. Whether you are looking for a solid coloured, twisted or linen cord, you will find them here with us in all kinds of colours.
We offer a wide selection of fabric cords. You can choose from a variety of different fabric cords, like solid coloured cords, twisted cords and linen cables. These lamp cords can be ordered in solid colours, fluorescent colours and several patterns like zig zag cords, shiny cords and hounds tooth cords.