Ceiling Roses made of metal or wood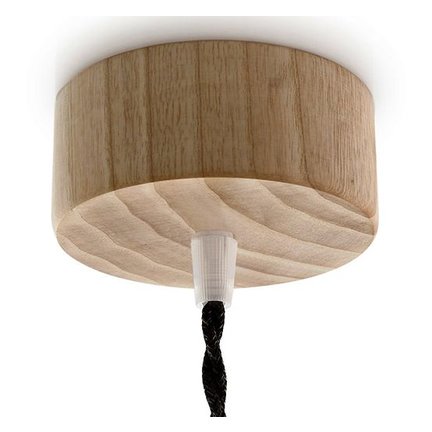 We also offer a varied choice when it comes to ceiling light fittings. Choose the light fitting that matches your desired lamp holder. Mix & match to combine your unique lamp!
Creating a ceiling pendant lamp? Then you'll need a matching ceiling rose besides the selected cord and lamp holder. A single hole or multiple hole ceiling rose, there are several possibilities. The ceiling light fitting of your choice is available in various colours like black or white. Looking for a specific colour? Let us know!