Lamp Holders made of concrete, metal, wood and porcelain
We offer a variety of lamp holders, like concrete lamp holders, metal lamp holders, wooden lamp holders and porcelain lamp holders. In our shop you can buy our fitting in various styles, colours and materials.
-17% Sale

11,95 € 9,95

Compare

30 days 'cooling-off period' *
Free shipping from €75 in NL
Ordered before 4 pm = shipped today *

-21% Sale

11,95 € 9,45

Compare

-18% Sale

10,95 € 8,95

Compare

-9% Sale

10,95 € 9,95

Compare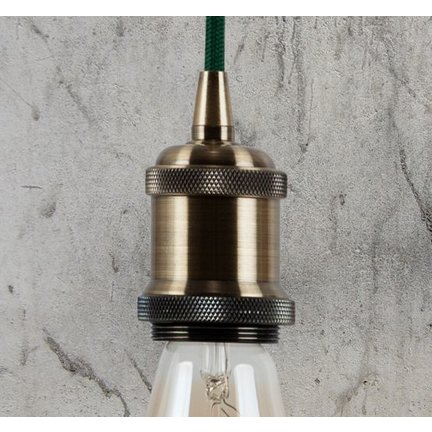 Whatever your style, you'll find the best fit in lamp holders here. From sleek lamp holder to rustic retro fitting, the possibilities are endless.
Would you like a sleek lamp holder or a retro look fitting for your lamp? Among our product range you can find various options so that you can create a unique lamp.
The holders are available in different materials like metal, wood, concrete or porcelain. There is also enough to choose from regarding colour: looking for something colourful or would white, black or silver suit your interior best? Why not go for a retro look fitting in copper, brass or chrome?