Calex XXL lamp holder - 3-rings model E27 | Matt black
This XXL Calex lamp holder gives your lamp a sturdy look. By combining classic and modern materials you can compose a wonderful lamp.
This fitting is mainly intended for the XXL lamp collection from Calex (regular E27 lamps also fit). The fitting is therefore extra large: height 10 cm and diameter 6 cm.
The fitting consists of 1 piece, the top part is screwed off so that the interior is visible. Included are 3 separate rings. You can replace these rings for the rings that are standard at the bottom of the fitting. These rings have a different height so that the edges are less visible.
To illustrate the difference between the regular Calex fitting and the XXL fitting: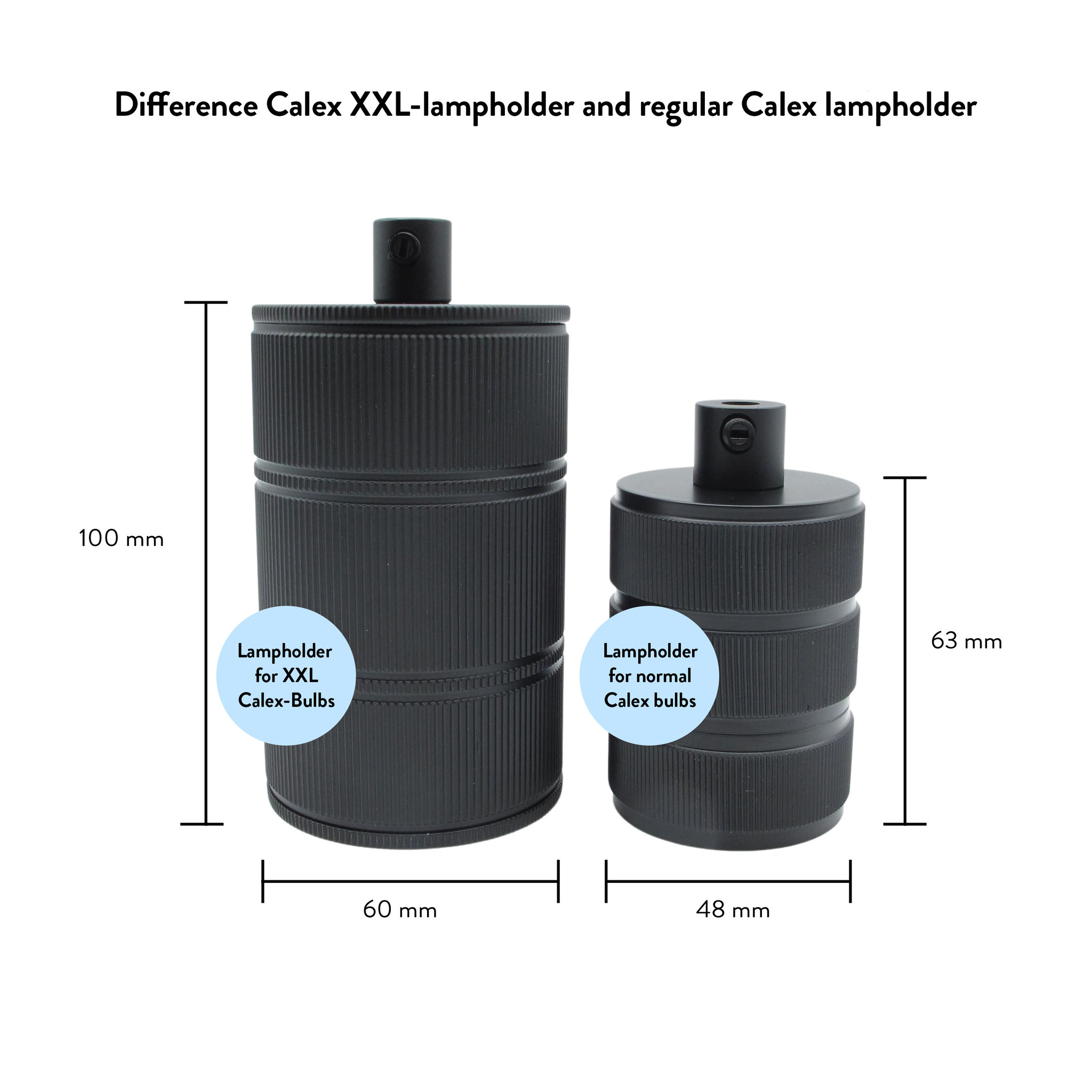 This fitting comes with a matching plastic strain relief. Please note: this fitting does not fit optimally in combination with the fabric cord Jute Raw.
This is an unearthed fitting and suitable for connection to a 2-pole and 3-pole cord.